The Doctor Who Experience
Sadly The Doctor Who Experience has now closed down. But Cardiff - Wales' bustling capital city; and the tenth largest city in the United Kingdom has still plenty to offer. Visitors to this dynamic city will never be short of things to see and do. With the newly built BBC drama village, Cardiff is the second largest media centre in the UK - second only to London.
Regular train services link Cardiff with the rest of the UK, and direct services are available from London, Manchester and Holyhead. With prices starting from £23.50, £15.00 and £19.00 respectively (advance purchase) there really is no excuse not to pay Cardiff a visit and see what it has to offer. With something for everyone, you're sure to not be disappointed.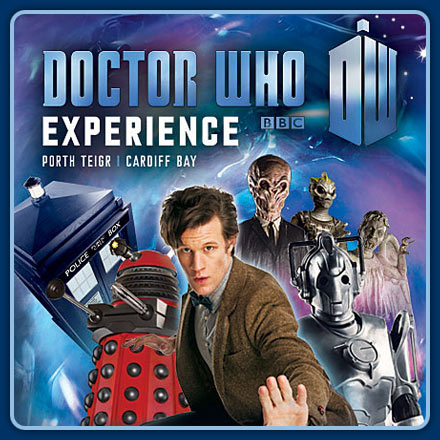 Whovians can still have an adventure in Cardiff, why not head into Mermaid Quay (Cardiff Bay) where Cardiff's Visitor Centre is situated, and take a stroll around the numerous filming locations used in both Dr Who and Torchwood? Bus and walking tours of these locations are also available at a cost.
If you've had enough sci-fi for one day, why not pop in to one of the many pubs or cafes along the waterfront for some refreshment? Recharge your batteries before heading back out to do some shopping, visiting one of Cardiff's many museums or art galleries, or a spot of ten-pin bowling in the Red Dragon Centre.
Whether you're visiting Cardiff for a day trip, or a longer stay we would be happy to help with your travel and accommodation plans, so why not drop us a line today?