UK Railcards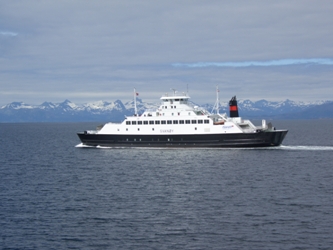 Depending on the number of journeys you make per year, and the demographic into which you fall, it can often be worth purchasing a railcard. Railcards are available for travel in the UK and in France and Germany and offer substantial discounts. Sometimes it is worth purchasing a railcard for just one journey and our experienced consultants can advise and supply the most appropriate railcard for your needs. Our range includes the UK Senior Railcard for anyone aged over 60, 16-25 Railcard for anyone in the 16-25 age range and also to full time students of any age. Travelling with children (whether your own, the Grandchildren or friends) considerable savings can be made with the Family and Friends Railcard. Brand new this year the Two Together Railcard is available for any two travellers making a journey together.
Senior Railcard
With a Senior Railcard anyone 60 years or over can save 1/3 on Standard and First Class rail fares throughout Great Britain for 12 whole months. A Senior Railcard costs just £30. That works out to around £2.50 a month for great savings.
You can use your Senior Railcard for long and short trips at almost any time during the week and at weekends, it will give you savings on a wide range of tickets including ALL First Class and Standard Advance fares. The only restriction is for travel during the morning peak period, Monday to Friday (not including Public Holidays) when journeys are made wholly within the London and South East Network Railcard area.
The times of morning off-peak services do vary by route, so it's best to check with us when buying your tickets.

16-25 Railcard
A 16-25 Railcard costs just £30 and will save you 1/3 on rail fares throughout Great Britain, that works out at £2.50 a month for huge savings. If you're aged between 16 and 25, or are older and in full-time education, you can apply for a 16-25 Railcard.
You can use your Railcard to make savings on both long and short journeys throughout the week. The only restriction is that if you travel between 4.30am and 10am Monday to Friday (except during July and August) a minimum fare of £12 will apply. There is no minimum fare on weekends and public holidays, or any time during July and August.Your 16-25 Railcard will save you 1/3 on a wide range of tickets - including ALL Standard and First Class Advance fares. Also available are similar Railcards for travel in France. In Germany ANYONE can purchase a card to save 25%, 50% or even 100% on all journeys. Call us on 01766 772040 to purchase over the phone! .